Rely on the Building Science Experts
Nobody understands the science of building better than . If you want to create a thermally efficient and air tight space, it's not enough just to insulate. You must choose the right insulation and air sealing system for the application, and be sure it's properly installed.
Injection Foam |
Cool in Summer - Warm in Winter
Injection Foam Insulation makes it easy to retro fit older homes, attics and finished basements that lack insulation with injection foam insulation. Injection foam requires drilling small holes in the wall cavity so that the foam may be injected. Injection foam will fill voids and cavities around electrical wiring, plumbing and windows without having to remove plaster or drywall.
Perfect

Insulation for Existing Homes
Tripolymer™ Injection Foam did a great video regarding residential Injection Foam Insulation.
The injection foam process makes it easier and quicker to install from the outside of the building. Specially-trained professionals from Universal will install the injection foam by drilling a small hole and injecting the wall cavity with spray foam.
The hole is filled and the exterior siding is then patched, repaired or replaced, depending on the exterior wall material.
Injection foam applications include insulation for walls, roofs, basements, and window and door frames. The unique nature of this spray on foam is that is can conform to any shape or size and fill in virtually all cracks, crevices and holes.
Gone are the days of harmful, inferior traditional insulation products. Our Injection Foam insulation provides you with exceptional value and a state-of-the-art solution to your insulation problems. A Few Facts About Injection Foam:
R-value 5.1 per inch
Does not settle or shrink
Is fully expanded when it leaves the mixing gun
Contains no harmful chemicals
Is an effective air barrier
Totally safe for you and your family
Contains no petroleum or CFC's
Will not support mold growth
Excellent sound control
Fire retardant
Pest resistant
Injection Foam
Applcations
Block Walls
Interior Walls
Existing Homes
Behind Knee Walls
Under Roof Sheathing
Sloped Ceilings
Walls with Batting
Crawl Space Walls
Foundations for New Homes
Emtpy Walls with Cladding
Commercial Uses
Shopping Centers
Box Stores
Churches
Schools
Hospitals
Universities
Injection Foam Insulation is the future of insulation. Advantages exist for financial savings, health, building efficiency and greener environment. Discover below how you can benefit from injection foam insulation efficiency.
Save on Utilities
' Injection Foam Insulation expands around every void and seals all air infiltration, the primary source of energy loss.
Indoor temperatures stay constant, allowing decreased use of heat or air conditioning. This translates to savings on utility bills and extends the life of your heating and cooling equipment by four times.
Home and business owners can immediately enjoy the benefits of injection foam insulation. Most applications are complete in less than one day.
As with all spray foam insulation, injection foam is fire-resistant, water-resistant, and environmentally friendly. Foam Panama City - Compare other types if Insulation to Injection Foam Universal's Injection foam offers the best quality insulation for existing homes; it has the highest R value on the market and creates a superior sound barrier.
Since injection foam creates a vapor barrier and seals any cracks where air and moisture would otherwise leak into your home, it makes it an ideal application for basements and foundations.
Retrofitting a home or building improves your heating and cooling efficiency and saves money.
Special energy efficient financing programs are available to those who live in such a home. See more info on Financing an Energy Efficient Home (link opens in a new tab).
Insulation incentive information is available by the Database of State Incentives for Renewables & Efficiency (DSIRE) (link opens in a new tab), a comprehensive source of information on state, local, utility, and federal incentives that promote renewable energy and energy efficiency.
Breath Clean Air
' Injection Foam insulation eliminates air infiltration and seals a building tight. This results in premium indoor air quality (IAQ) because dust, fiber, pollen and other pollutants have no way in.
Our foam application emits no VOC's or CFS's during application or throughout the life of the product.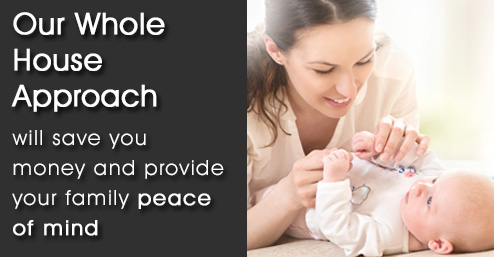 Inhalation of toxic molds has proven a problem for homeowners and insurance companies. ' Injection Foam insulation eliminates breeding ground for mold because it eliminates the entry of mold spores and prevents moisture accumulation.
Also since injection foam flows into the smallest cracks and holes it has proven to reduce the entry of unwanted pest and insects.
Injection foam does not act as a nesting ground or source of food for pests.
Investing in products to make homes more energy efficient pays significant dividends over a lifetime - with none of the wild fluctuations of Wall Street.
You can easily compare the energy costs of an average home and an energy-efficient home in your area and calculate how much you can save by making your home more energy efficient
Home Energy Yardstick Tool
Assess the energy efficiency of your home and see how it measures up, from ENERGYSTAR.GOV (opens in new tab)
Try It
Home Energy Saver Calculator
Calculate and compare options with this great tool from the U.S. Department of Energy (opens in new tab)
Try It
Insulation contributes to:
Greater comfort + Even temperature distribution
Improved acoustics
Better moisture control, which can reduce floor squeaks, drywall cracks, structure damage and condensation
Lower energy bills* - Unless your home was constructed with special attention to energy efficiency, adding insulation will probably reduce your utility bills.
Even if you own a new home, adding insulation may save enough money in reduced utility bills to pay for itself within a few years and will continue to save you money for as long as you own the home. Savings may vary. Find out why in the seller's fact sheet on R-values.
A more environmentally friendly home
60% of the existing homes in the United States are not insulated to the best level.
According to a study done by Harvard University's School of Public Health, 60% of the exising homes are likely to use more energy than newer homes, leading to very high heating and air-conditioning bills.
Potential for increased resale value: Installing proper insulation levels can also make your home more attractive to potential buyers. In fact, most buyers list energy-efficiency as a prime consideration. The reason? Buyers know they can buy a more expensive home if heating and cooling bills can be kept down.
Nobody understands the science of building better than .
If you want to build a thermally efficient and air tight home, it's not enough just to insulate. You must choose the right insulation and air sealing system for the application, and be sure it's properly installed.
Did you know that an improperly insulated and sealed home delivers 4500 lbs. of excess greenhouse gases into the air each year? It can also waste 20 percent or more of the energy used to heat and cool the home.
Our Building Science experts understand the principles of heat, air and moisture flow, and how the building envelope interacts with a building's mechanical systems as well as its occupants.
N.A.S.A. applied one-inch of spray-on foam insulation on the Space Shuttle's External Tank that serves to insulate the tank. The closed-cell foam used on the tank was developed to keep the Shuttle's liquid hydrogen fuel at minus 423 degrees Fahrenheit and the liquid oxygen tank at near minus 297 degrees Fahrenheit even as the tank sits under the hot Florida sun while preventing a buildup of ice on the outside of the tank.
Properly insulating and sealing your homes with Spray Foam is a greener alternative. .
We can help you in specifying the right insulation system for our local climate. Contact our Building Science experts with your inquiries at .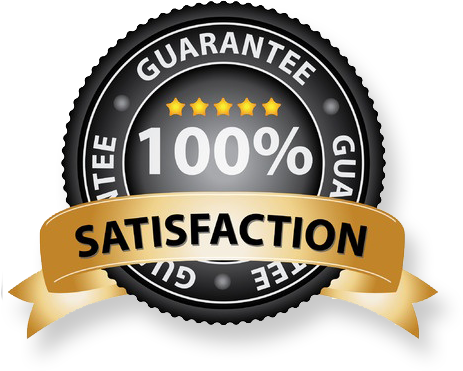 Constant Owner interaction means no project manager or multiple people trying to make decisions.
The highest quality products and with many small details that often go unnoticed by other contractors, let's take your insulation project to the next level.
Quality Control. The owner is hands on throughout the project, if any problems or issues arise they can be dealt with immediately.
Nonstop communication - The key to the success of your project is good communication. And, a big part of communication is listening. From the beginning of a project to its end, our company places a high priority on listening - to you, your needs and wishes.
Solid Science - Our Building Science experts understand the principles of heat, air and moisture flow, and how the building envelope interacts with a building's mechanical systems as well as its occupants.
"Everything is designed, but some things are designed well."