Rely on the Building Science Experts
Installing Sprayed Polyurethane Foam (SPF) roofing system on a new building, or retrofitting your older roof with an SPF roof can save you money in a lot of different ways.
The Spray Foam Roofing
Process
SPF Roofing Process
The SPFA - Spray Polyurethane Foam Alliance did a great segment regarding Spray Foam Insulation Technology.
Polyurethane foam and our elastomeric coatings will SEAL and totally ENCAPSULATE your flat roof protecting it from the weather.
Localized repairs are made if required to the roof. It is swept free of debris and sprayed with a layer of foam. Then our acrylic elastomeric coating is sprayed on top to protect the foam.
The result is a totally encapsulated, weather proofed and seamless roof, protected for years to come. You will of course benefit from exceptional insulation as well.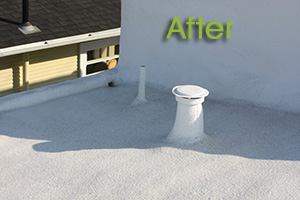 Protrusions are a prime source of trouble. Spray Foam self flashes to all protrusions (vents, pipes, etc...) There is no flashing tape or adhesive to peel away. The flashing becomes part of a seamless covering.
A foam roof system can also save you monthly on your monthly utility bills. You will realize the savings almost immediately after we have installed the foam roof system for you.
The Physical Plant Department at Texas A&M University (TAMU) Systems Facilities Planning and Construction department started monitoring their newly applied foam roof systems from 1980 to 1984. The results were astounding. TAMU was able to recover the complete cost of the roof application through energy savings in an average of four and one-half years.
can perform your flat roofing needs. We are a full service foam roofing and coating contractors. Our experts will inspect your current roofing system for evaluating its integrity for a foam roof. can fix your current flat roof and prepare it for our spray foam roofing system.
Learn about
Spray Foam Roofing's Sustainability

on the next page

There are three primary features of SPF that reduce annual life cycle cost

Read More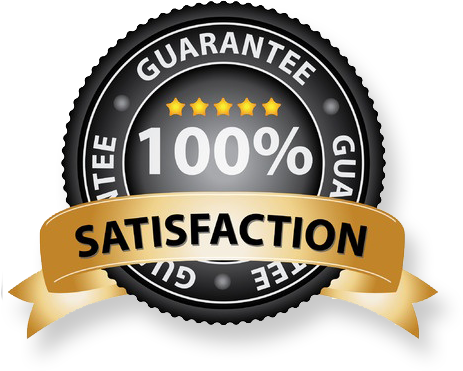 Constant Owner interaction means no project manager or multiple people trying to make decisions.
The highest quality products and with many small details that often go unnoticed by other contractors, let's take your insulation project to the next level.
Quality Control. The owner is hands on throughout the project, if any problems or issues arise they can be dealt with immediately.
Nonstop communication - The key to the success of your project is good communication. And, a big part of communication is listening. From the beginning of a project to its end, our company places a high priority on listening - to you, your needs and wishes.
Solid Science - Our Building Science experts understand the principles of heat, air and moisture flow, and how the building envelope interacts with a building's mechanical systems as well as its occupants.
"Everything is designed, but some things are designed well."